Nature-Art-Beach & Vintage Finds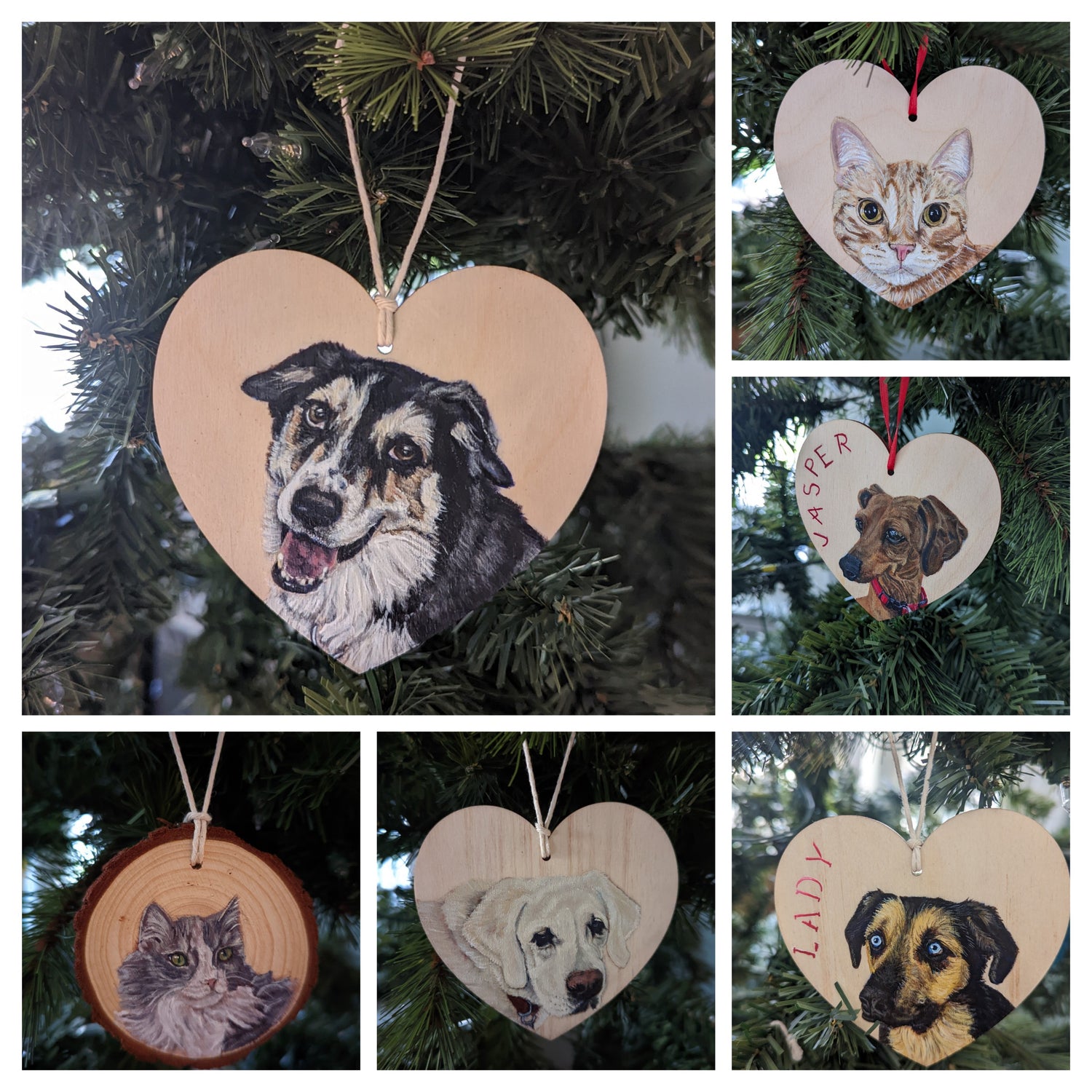 Custom Pet Portraits
Looking for a special gift for a loved one?
A custom pet portrait is a meaningful and handmade gift! Each one is painted using a mix of acrylic and acrylic gouache paint and can come on a variety of ornament styles and more.  My current portfolio consists mostly of dogs and cats, but I have worked on several horse paintings and a few chickens! Feel free to reach out about other pet portraits to see if it is something I can help you with and how we can best customize yours!
Click Here To See Pricing and Options
Let customers speak for us
Variety sized Maine Moonsnails
BEAUTIFUL shells! Many many thanks to a great seller! Keep me in mind for more! I highly recommend this seller!
Vintage stained glass sunflowers sun catcher; oval shaped; 4 1/2 x3 1/2inches
Italian stone pendant, multicolor smooth beach stone from the Italian Riviera, orange, beige and...
I love the design and color!
Group 44: 5 count medium size, dark colors, flat stones found on the shores of the Italian Riviera beaches, pebble art
Two custom pet portrait ornaments on wood slices
Sarah is absolutely amazing. She pays such attention to detail and was super accommodating while making these pet portraits. Both are for friends who lost their pet or have a sick pet and I thought these would be beautiful keepsakes for them. Attached is a photo from my friend who loved it !!
Hand painted seashell cat, cat lover cat, unique cat art, cat shaped seashell, feline art, 3 x 1 ...
Very cute! I love the originality of the design! It will go perfectly with my collection of cat items.
Custom 14 ct moonsnail order, variety of sizes
Beautiful shells, wonderful seller, Many thanks! Perfect! Highly recommend!
2 sets of signed Sarah Coventry clip on
earrings, navy blue and gold tone earrings, black and gold tone
earrings, vintage clip on earrings,
Vintage signed Liz Claiborne gold tone
pierced earrings, unique sun shaped earrings, statement earrings,
costume jewelry, shiny gold tone
6 mostly smooth and oval shaped beach stones, light colored stones, crafting stones, stones for s...
Lovely stones, look exactly as pictured. Great communication from seller and very fast shipping.
20 ct small Maine moonsnail shells and periwinkle shells for crafting, ~1/2-1 1/4 inches
Just perfect! Safe ship, Many thanks to a great seller!
Vintage Signed Napier pierced earrings black & gold toned earrings, please see all listing photos...
I I received my beautifully packaged of my vintage black earrings which were beautiful. They were placed in a beautiful box and well secured. I will definitely buy again from Irisofbeauty. Thank you Sarah Martinelli
Surf tumbled shell piece pendant from the NJ shore, blue & orange drilled shell piece, comes with...
I'd like to thank Sarah Martinelli for the two items that I received beautifully packaged, the boxes were so pretty and secure the necklace was in a pouch which was lovely and I was extremely happy with everything. I will definitely purchase again from Iris of beauty
Vintage The New Yorker magazine cover illustrated by Charles Addams, October 31, 1988, tower, wi...
Arrived really quick and packaged well! Didn't need customer service but seller seemed nice and efficient in messages. Would recommend this shop for any finds
5 small Maine beach stones, heart like shaped stone, quartz stripe stone, unique beach finds